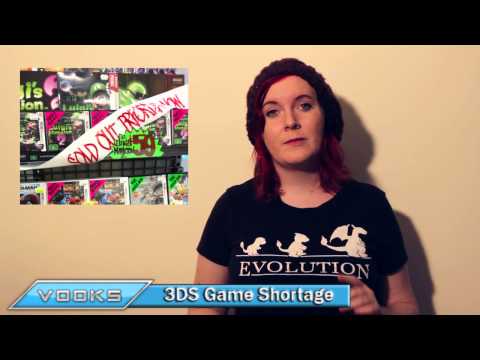 8 tags
10 tags
8 tags
Hey Tumblrians.. you should subscribe to our... →
xxpblog: we are 5 subscribers away from 100, and plan to do some subscriber giveaways soon to celebrate us HOPEFULLY reaching 100.  Being a subscriber is beneficial to your health.. do it
7 tags
5 tags
7 tags
Another update
No rules have been broken but not much has happened either.  I've not had a day where I haven't seen someone IRL because a friend and I have a firm Bubble Tea addiction and live five minutes walk from one another, and Utopia is 5 minutes drive away.  This is probably not good for my health.. I don't think being healthier includes drinking a litre of sugar a day.. I have for the...
XXP: Melbourne used GAME AND MERCH STORE it's a... →
xxpblog: Ever been sad that you can't get an imported game or collectable withinAustralia? You're not alone as again and again our fair country seems to continually get shafted for games. Even importing can be ridiculously expensive and when it comes to physical editions you can't be 100% about what…
Anonymous asked: im guessing your referring to the cyberpunk 2077 controversy which in my opinion i dont see anything sexist about just because the person getting shot at is a woman and she's wearing little clothing doesn't make it sexist. if you read the description it says that she's known as a psycho ae a person who overuses implants and substances. and as you can see in the trailer she is barely...
theevilprofessor asked: This is for the persistent troll that you seem to have. Why do you belittle someone whom is genuinely trying to seek answers to a complex series of complex questions? Why make yourself the fool instead of the educator?
Anonymous asked: What's your beef with anonymity? Why enable anonymous asks if you're just going to derp on about it? I don't have a tumblr, that's why I am anonymous. Get over yourself, my god. All the ego and none of the brain to back it up.
charalanahzard asked: Btw, explanation is that women and men are stereotyped differently. A half-naked woman is sexism, because society regularly treats women like sex objects and belittles them for it, but that would be empowering for a man. A half-naked man is a half-naked man. Men are stereotyped in very different ways and oppressed in different ways - and none of those ways enclude being sexually active or sexually...
Anonymous asked: That's just the most pathetic thing, honestly. Don't recycle other people's feelings, don't ask other people to tell you what to feel - that's just sad. That's not what feminism is. If you feel it, sit down and figure out how to express it. Don't expect others to write you a script.
Anonymous asked: What? Too much of a dumb bitch to form a coherent counter-argument by yourself?
2 tags
Hey Tumblr!!  You're good at this!  Can you please point me in the direction of a good explanation/rebuttle to the 'but if that was a man's body we wouldn't be saying it' or 'if that was happening to a man' etc.  I find myself having the feels but not the words, so I'd like to read to steal those of someone more educated and eloquent than I. cheers
Sicknuts
"Tonsils are the testicles of the throat" Or at least mine are because they hurt, are overly sensitive, and produce copious amounts of an off white liquid substance… Yeah I've been fairly unwell, but I actually haven't broken any of my rules. Even on my worst day with fever I went to the Dr which I feel is doing something. My room is nearly 100% sorted, and I...
XXP: muse shake's bookshelf of geekdom →
xxpblog: I'm still going through my stuff after the move but I figured I'd post what I've done with my bookshelf so far here. I need another one for some other cool geeky things but at the moment it feels like it's doing ok. I took pics on my instagram of the progress but thought it was geekery enough to…
8 tags
9 tags
purposefully not updating daily
It seems like a drag, especially for anyone reading.  I'll keep it to an absolute minimum of once a week as I'm sure it'll get more draggy as time goes by. Yesterday I went to the Dr (which is a thing btw) who sent me to get some tests the next morning.  I don't know what's wrong with me yet… hopefully find out soon. I then went with mum to buy her exercise...
monsterzero316 asked: Hi Hope, my name is Simon. Would you mind if I added you on Xbox Live?
6 tags
a few days without an update
I've been staying with friends for the past few days, literally sitting around watching movies. It's technically doing something because of the whole friend thing.. so that covers every day I've missed other than today. Oh and yesterday night I went ice skating with other friends which is a double count.. totally is. Today I came to terms with something after being sick most...
7 tags
today was hot bros
So yeah.  If you haven't heard I live in a reasonably warm part of the world at the moment.  So warm we're inventing new colours.. Most of my morning was spent laying by the fan feeling sorry for my warm self. I did however go in to uni to make sure I've enrolled in things correctly and got my student card.  Also hung out with friend IRL. I've enrolled in an elective for...
8 tags
I am ok with missing yesterday.
Yeah you might've noticed no update yesterday.. but I wasn't home and I couldn't.. because I was doing things .. chyeah I had my nieces Birthday party to attend, in which I hung out with many people IRL. I also made $100 by sending a text message.. literally just hitting the send button. yeah.. best thumb motion I've ever done. Basically it entailed sending a dirty...
4 tags
documenting days
I really failed a bit today I enrolled in some units and hung out with an irl friend for about 20 minutes.  Other than that I did sweet F. A. My parents were home all day and kept saying they were going to leave to spend the night at their other house in the hills all day.  So I kept kinda waiting for that to happen.  I find it really hard to do productive things while my mum is around.  She...
7 tags
A less productive day
But I still did SOMETHING. Wooo! I spent a large part of last night not being able to sleep due to the case of seemingly Ebola that the cheese from yesterday decided to bestow on to me.  Being awake all night put a bit of a dampener on today so I slept most of the morning to make up for that. I then hung out with a friend IRL.  Suck on it challenge. I also tried to do more centrelink stuff but...
9 tags
ANOTHER DAY OF DOING THINGS
Today was a day of doing things. A day where things were done, and done were things. I finished Journey in the morning before the heat of the day kicked in, though thankfully it didn't really ever kick in so that was a bit of a 'winner'. The game is beautiful, truly. However as someone who is about as spiritual as a sock it makes me feel almost as though it is rubbing it...
6 tags
Making my 365 broad was a gooood idea
So if not for my reasonably lose and allowable rules for my 365 "challenge" day two would have marked the day I failed.. Unless of course stricter rules would have caused myself to be stricter in turn… That we can never know Today I woke up at 6am after sleeping for 3 hours due to the heat.  I preceded to spend most of the rest of the day walking from room to room and trying to...
7 tags
My own personal 365 challenge
With 15 minutes left before the first day of the new year finishes I would like to set myself a 365 project, however I'd like to make it an achievable one. I mentioned my idea for this a couple of days ago and I recieved many responses telling me that most people they've seen doing this kind of thing don't make it beyond the first couple of month. It seems hardly anyone even...
Anonymous asked: Do you prefer working in a digital or analog creative space?
Anonymous asked: Hey are you on ps or gaybox?
XXP: EBexpo wrap up →
xxpblog: Those of you who had read my previous freak out coming up to the EB expo should know that I was fortunate enough to have a half decent time instead of the complete and total mind screw of a trip I was preparing for. Transport wasn't too hard,Sydneypeople are amazingly lovely and friendly…
XXPlaylist - Week 7 Video Games in to Movies →
xxpblog: Not got a lot to do this Sunday? Why not catch up on the last week of XXP :D This week we talked about what video games we'd like to see made in to movies and who we'd like to see as the stars.  Let us know what game you'd like to see on the big screen and whether or not you agree with our casting abilities.. Arinellen will be back on monday this week to bring us in to our new topic...
4 tags
XXP: Sleeping Dogs Review →
xxpblog: The current gen of consoles has seen more GTA clones than it can really accommodate, making many fall through the gaps and never really get a play. The wackier titles like Saints Row 2 push themselves up to the surface but at the end of the day they're still referred to as GTA clones. Games have…
4 tags
XXP: Current Competition! →
xxpblog: Heya guys! As announced in Friday's video we've started a new Competition here at XXP. Because of the overwhelming response we got from our last comp about giving us topic suggestions, we're fairly loaded up on those so this time we're making it HEAPS easier to get your hands on some freebies. …
8 tags
6 tags
XXP: LAST DAY TO WIN (this time) →
xxpblog: Our competition to win a copy of Mass Effect 3 on 360 + artbook and comic closes tomorrow Friday the 24th of June. All you need to do to be entered in to win this fantabulous prize given to us by the folks at EA is give us suggestions for topics to talk about in videos. The best suggestion will…
9 tags
7 tags